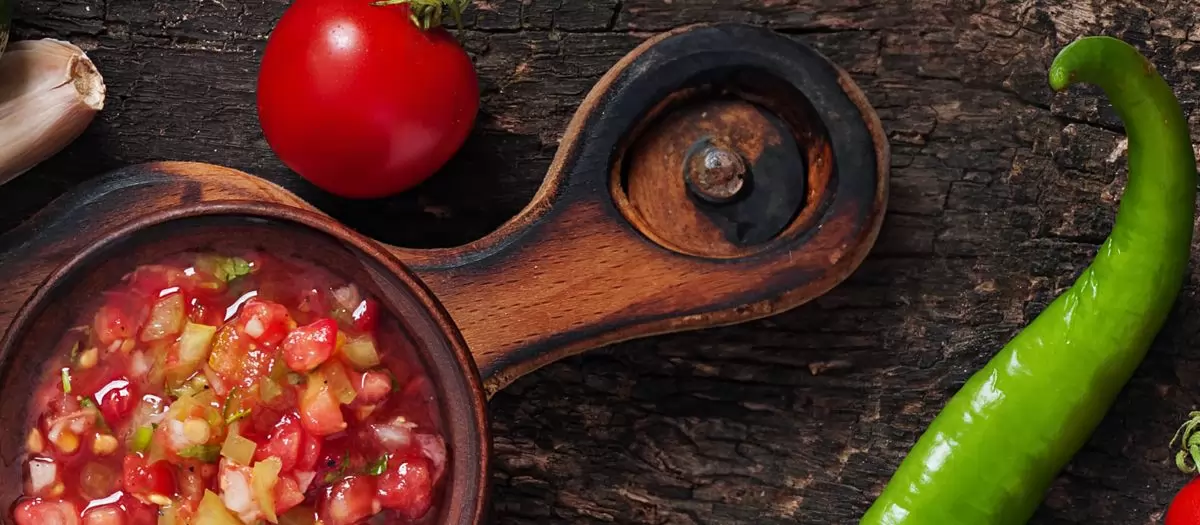 4 Ways to Use Penny's Salsa in Your Cooking
by Top of the Hill on
October 2, 2023
Tired of the same old chips and dip routine with your salsa? Then this blog is for you! Penny's Salsa comes in a wide variety of flavors and can be used in so many more recipes than you might think. In this blog post, we'll touch on a few ways you can incorporate Penny's Salsa into your meals. But first, let's learn about why we carry this brand.
About Penny's Salsa
Penny's Salsa
is headquartered in Sumner, Washington, and family-owned and operated. They have been in business for over 20 years and take pride in working with local farmers for the freshest ingredients possible. They also think green by composting all waste and recycling their cardboard. Top of the Hill loves to carry products that are not only fresh but also incorporate environmentally-friendly practices. Now, let's find out about some different flavors that you can experiment with.
The Variety of Penny's Salsa Flavors
Here at Top of the Hill Quality Produce in Renton, Washington, we carry
nine different varieties of Penny's Salsa
to cater to every palate. We currently have these popular flavors:
• Hot Fresh Habanero Salsa
• Hot Fresh Salsa
• Medium Fresh Pico de Gallo
• Medium Fresh Salsa
• Medium Hatch Pepper Salsa
• Medium Mango Peach Salsa
• Medium Restaurant Style Salsa
• Mild Black Bean Salsa
• Mild Fresh Salsa
Whether you're a fan of mild and tangy or prefer a fiery kick, we have the perfect salsa for you. Penny's Salsa can be used in a multitude of recipes to add a burst of flavor. From topping grilled chicken or fish to adding a kick to your favorite soup or stew, there are numerous ways to incorporate salsa into your dishes. Let's explore some of the ways owner Jackie Maples suggests using the different salsas in her video.
Ways to Use Penny's Salsa Beyond Chips and Dip
• Scrambled Eggs:
One great way to use Penny's salsa is to top your scrambled eggs with a dollop of it. The tangy and flavorful salsa adds a delicious twist to your morning routine. Trust me, you'll never want plain scrambled eggs again! While ketchup may contain high fructose corn syrup, salsa can be a healthier condiment substitute.
• Seafood Dishes:
With its fresh and vibrant flavors, Penny's Salsa adds a tangy and spicy kick that pairs perfectly with the crispy fish and creamy toppings in a fish taco. Simply top your taco with a generous spoonful of salsa and let the flavors meld together. But why stop at just fish tacos? Penny's Salsa can also be added to grilled shrimp, baked cod, or seafood salads.
• Tex Mex Bowl:
When it comes to creating a satisfying and flavorful Tex-Mex bowl, Penny's Salsa is the secret ingredient that takes it to the next level. Picture this: a bowl filled with steaming hot rice, tender black beans, grilled chicken or beef, and a medley of your favorite toppings, such as avocado, sour cream, shredded cheese, and cilantro. Now, top it all off with a generous spoonful of Penny's Salsa, and get ready for a burst of tangy and spicy goodness.
• Oven-baked Nachos:
Start by preheating your oven to 350°F (175°C) and lining a baking sheet with parchment paper. Arrange a single layer of tortilla chips on the baking sheet, making sure to cover the entire surface. Sprinkle your favorite shredded cheese evenly over the chips, whether it's cheddar, Monterey Jack, or a blend of cheeses.
Next, it's time to get creative with your toppings. You can add diced tomatoes, sliced jalapeños, drained black beans, drained sliced olives, or any other toppings that you love.
Place the baking sheet in the oven and bake for about 10-15 minutes, or until the cheese is melted and bubbly. Keep an eye on the nachos to avoid burning.
Remove them from the oven and top them off with some fresh cilantro or green onions, and of course: don't forget the Penny's Salsa! Drizzle a generous amount of salsa over the nachos, making sure to distribute it evenly.
So why limit yourself to just chips and dip? Get creative in the kitchen with Penny's Salsa and discover a whole new world of flavor! Do you have other ideas on how to use Penny's Salsa? Share some of your tips in the comments below.
back