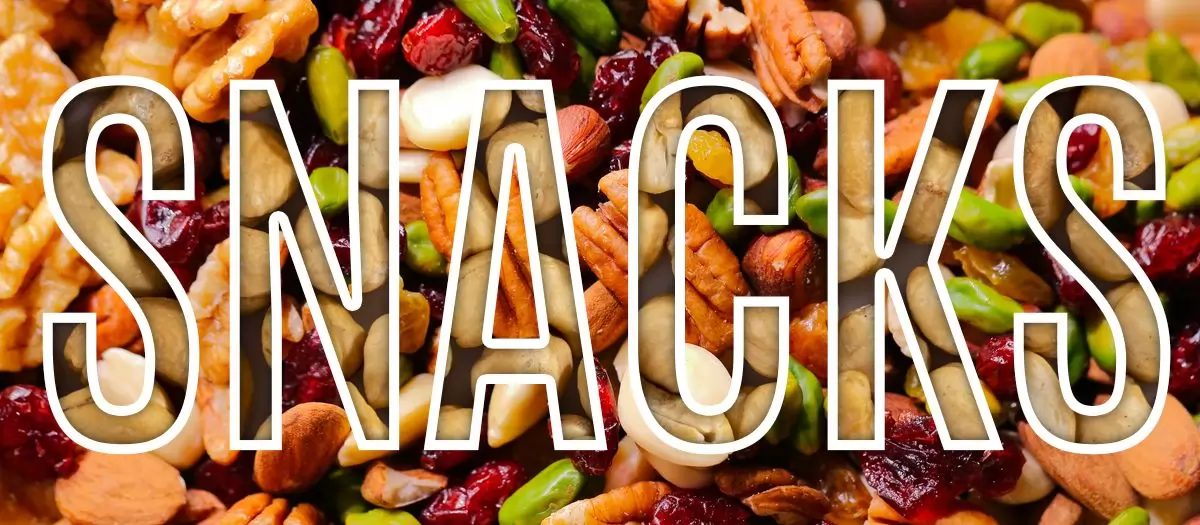 Convenient Snacks for Busy Commutes
by Top of the Hill on
September 1, 2023
Are you searching for the perfect snacks to keep energized for those after-school commutes to lessons and practices? Or perhaps there's a road trip coming up soon? In this blog post, we're going to introduce you to a fantastic selection of snacks that are both savory and sweet. Many of these snacks are from Valued Naturals, a family-owned and operated business that has been going strong for over 20 years. Jackie highlights some of her favorites from the store:
House-made Pepperoni and a Variety of Jerky
Let's start with the classics. If you're a fan of savory snacks, you'll love our house-made pepperoni and our wide selection of jerky. But we don't stop at the usual flavors – we even offer Monk Fruit sweetener jerky for those looking for a healthier option. These protein-packed snacks will keep you satisfied and full of energy during your journey.
Trail Mix Galore
For those who enjoy a mix of flavors and textures, we have an incredible variety of trail mixes. From
wasabi peas
to an array of nutty concoctions, there's a trail mix to suit every taste. One of our personal favorites is the
Raspberry Rage
, which offers a perfect blend of sweet and tangy flavors.
Sweet Treats for Kids of All Ages
If you're traveling with little ones who need a little sugar boost as a special treat, we've got you covered. Our
Orange Slices
are a popular choice, offering a burst of citrusy goodness. These sweet treats are a hit with both kids and adults alike.
Nut Lover's Paradise
Nuts are a great source of protein and healthy fats, making them an ideal snack for any road trip. Our selection includes cashews,
Toffee Pecans
, pecan halves, pine nuts, and roasted toffee peanuts, just to name a few. These nuts not only provide a satisfying crunch but also a wealth of nutrients to keep you going.
Dried Fruits for the Health-Conscious
For those who want to keep their road trip snacks on the healthier side, we offer a range of dried fruits. These mouthwatering options are not only delicious but also packed with vitamins and minerals. They're perfect for those looking to make nutritious choices while on the go. Try our
Valued Naturals Dried Kiwi Slices
.
Many of these snack items also look perfect on a charcuterie board (if you are lucky enough to have any left after you return home!).
Here at Top of the Hill Quality Produce & Meats, we welcome those with all sorts of taste cravings: If you're a fan of savory jerky, crave the texture of dried fruits, or prefer the satisfying crunch of nuts, our road trip snack selection has something to satisfy every palate. Stock up on these delicious options to add a little pep to your step, no matter where life takes you on your next adventure.
We hope to see you before your next trip. Safe travels!
back