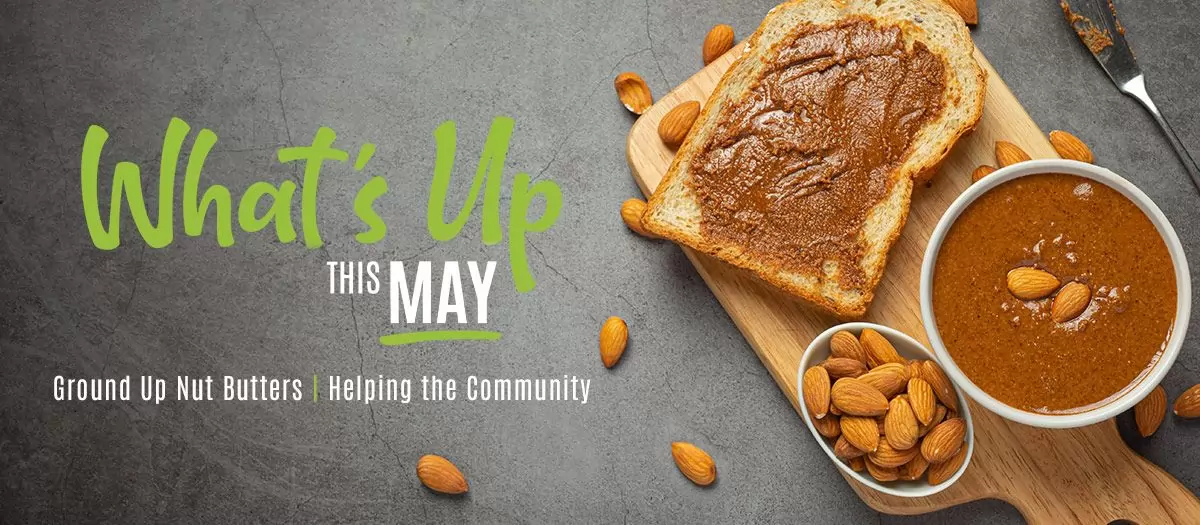 Ground Up Nut Butters - Helping Women Get Back On Their Feet
by Top of the Hill on
May 1, 2023
If you're looking for a nut butter that's not your average run-of-the-mill spread, look no further than Ground Up PDX! Based in Portland, Oregon, this company is dedicated to creating unique flavors that will satisfy your taste buds and leave you wanting more. With flavors like chunky almond cashew coconut, Snickerdoodle almond & cashew butter, and strawberry black pepper cashew & macadamia nut butter, you'll surely find something you'll love. Their nut butters are peanut-free, gluten-free, and dairy-free and contain no palm oil or refined sugars. Try spreading Snickerdoodle nut butter on toast or using it as a dip for apple slices. Or add a spoonful of strawberry black pepper nut butter to your smoothie for a sweet and spicy kick.
However, Ground Up is more than just a tasty treat. As Jackie explains in the video below, this company is committed to empowering women facing adversity. They assist in providing employment opportunities to those who have experienced situations such as drug addiction or domestic violence. Their job program helps to boost self-confidence and provide a sense of community as these women take the next steps in their journeys.
When you buy a jar of Ground Up nut butter, you're not only getting a delicious product made with high-quality, clean ingredients but also supporting a company that is making a real difference in the Pacific Northwest. Stop by our store and choose a Ground Up nut butter flavor to try, or order online. You'll be treating your taste buds to something delicious while helping to "spread good". And who knows, maybe you'll even discover a new favorite flavor!

back