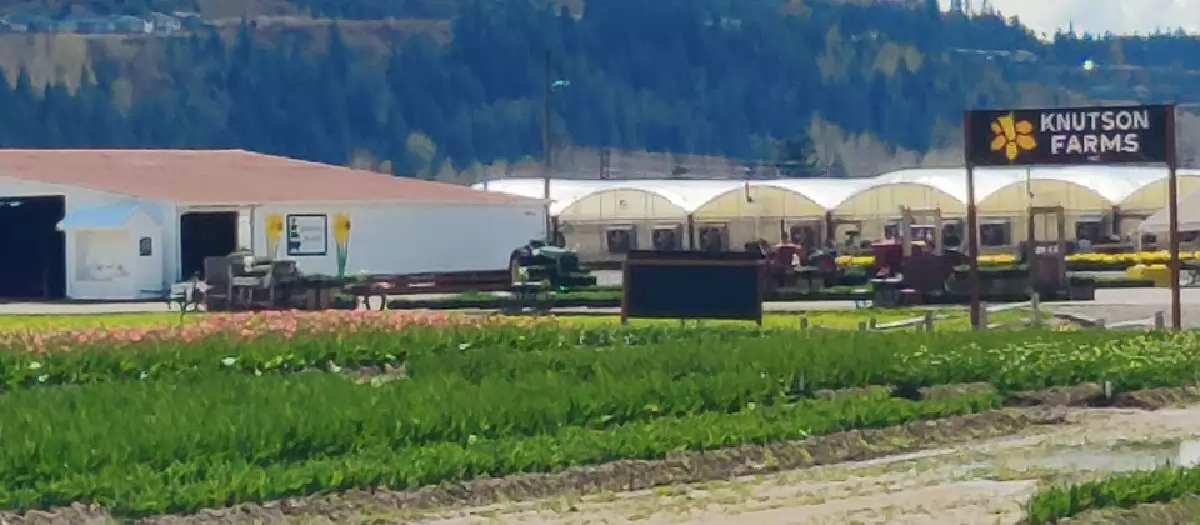 Knudsen Farms: A Local Favorite for Fresh Flowers and Fun Activities
by Top of the Hill on
April 13, 2023
Have you ever wondered where some of our flowers come from?
Nestled in the heart of Puyallup, Washington,
Knudsen Farms
is where Top of the Hill gets our beautiful tulips and daffodils to sell in our store in Renton, Washington. This family-owned and operated farm has also been a favorite destination for locals and visitors alike for over 60 years.
This farm is one of the nation's largest rhubarb producers too, and they'll pack and ship it to anywhere in the country.
But the fun doesn't stop with the rhubarb and field flowers. Knudsen Farms offers a range of seasonal activities for the whole family to enjoy. Now through April 30, the
Spring Bloom
event is happening on Fridays, Saturdays, and Sundays from 10-6 pm. There are games, a cow train ride, food, a coffee trailer, and photo opportunities: lots of fun for young and old alike.
If you decide to check out the event this month, tell them you heard about it from Top of the Hill. And remember you don't have to make the drive to Puyallup to enjoy their beautiful flowers. You can stop by our store to pick some up too!
back