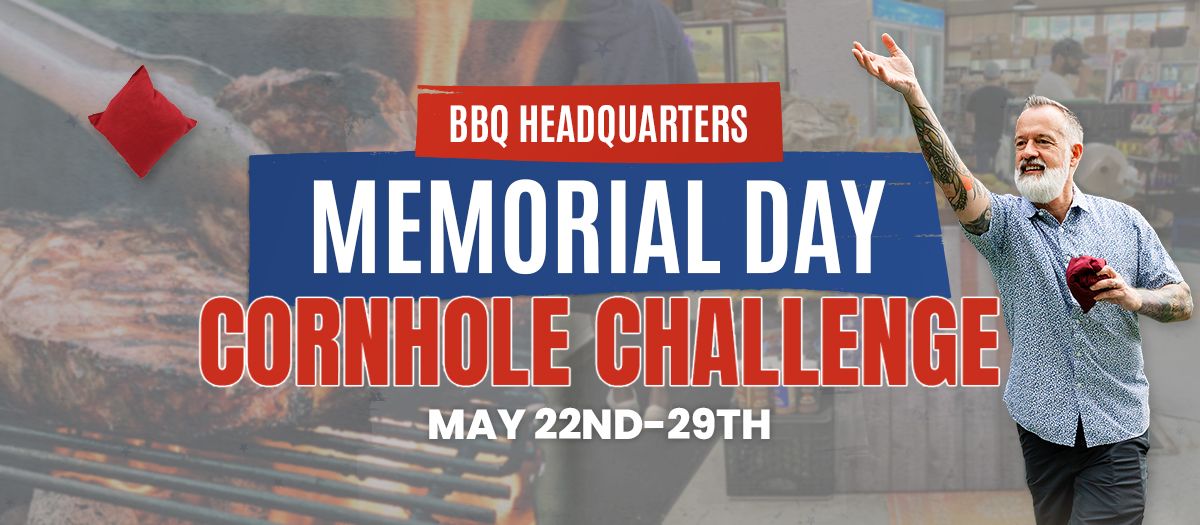 Memorial Day BBQ Headquarters
by Top of the Hill on
May 23, 2023
Memorial Day is the perfect time to gather with friends and family for some good old-fashioned BBQ fun, and Top of the Hill is here to make sure your celebration is a sizzling success! As your Memorial Day BBQ headquarters, we've got all your favorite rubs, sauces, and meats to take your grilling game to the next level.

Warm up your throwing arm and put your tossing skills to the test with the Memorial Day Cornhole Challenge! Can you get the bag in the hole? Give it your best shot, because with three tries to sink a bag, anyone can be a winner! The prize for a successful throw will receive a Top of the Hill reusable shopping bag. The contest runs from Monday, May 22nd, to Sunday, May 29th, so head over to our store today to show off your cornhole skills. Let the games begin!

While you're here, don't forget to swing by the deli section to pick up some side dishes like macaroni and cheese, baked beans, or potato salad. We've also got a mouthwatering selection of skewers, steaks, and chicken at our meat counter just waiting to be grilled to perfection for your Memorial Day party. Summer salads are fun, but you may want to try something new this year. Walk through our fresh produce and see what vegetables are in store that can be tossed on the grill alongside the main dish. Some of our favorites are zucchini, mushrooms, and squash. See how Damu likes to prepare juicy corn on the grill to get some unique ideas your guests will love!

back